Ready to get started saving energy, saving money and improving your comfort? We're here to help! Our EcoMize USA teams are eager to get you started on the path to cutting your energy costs and ensuring your Baltimore County, MD home or business is comfortable and energy efficient. Call us today, or fill out this contact us form and we'll respond by the next business day.
We look forward to working with you!
EcoMize USA
126 Church Lane
Cockeysville, Maryland 21030
It's easy to get started saving energy & money!
We're ready to help you upgrade your home or business.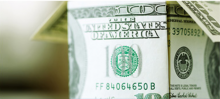 Rebates up to 75% of project costs are available with an EcoMize Home Performance with Energy Star Energy Audit (HPwES)