The State of Maryland offers help for income-eligible residents who want to improve their home comfort and energy efficiency. The Weatherization Assistance Program assists provides residents with the opportunity to make their homes more comfortable and efficient. This will help decrease energy consumption and home maintenance costs. EcoMize has helped many residents in the area improve their homes to save energy, save money and live more comfortably.
How Do I Qualify?
EcoMize is an approved contractor for the Department of Housing and Community Development (DHCD).
Maryland residents must provide qualifying income information to DHCD to apply for the Energy Assistance Program (EAP). Many families that receive EAP benefits will be eligible to have their home weatherized at no cost. If you are renting, you must have approval from the homeowner or property manager for the improvements. Priority is given to applicants who are seniors, disabled, have families with children, and have the highest energy consumption.
Resident may apply through any one of the following methods:
Apply online at mydhrbenefits.dhr.state.md.us
Download and print an application for Energy Assistance
Apply in person at your local Energy Assistance office
For more information regarding the Office of Home Energy Programs (OHEP) and how to apply, call 1-800-832-6347
What Kind of Efficiency Improvements are Included?
Once you've been accepted into the program, EcoMize will conduct an energy inspection to determine efficiency upgrades specifically for your home. Weatherization improvements may include:
Air sealing to reduce outside air from leaking inside

Insulation in the attic, walls or floors

Hot water system improvements
Learn more about the Weatherization Assistance Program by contacting us or calling 410-446-7283 today.
Tackle high energy bills with weatherization assistance.
Your family may qualify for home upgrades!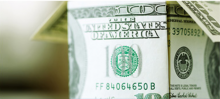 Rebates up to 75% of project costs are available with an EcoMize Home Performance with Energy Star Energy Audit (HPwES)