EcoMize USA has the heating expertise to assess your home heating system and provide furnace repair, as well as ductless mini-split and furnace installation, if it's time to replace your old system.
Signs Your Furnace May Need Attention
Heating systems require regular checks-ups just like an annual visit to the doctor's office. The heating pros at EcoMize USA can check your heating system to ensure proper function. Here are some signs it's time for furnace repair:
Furnace runs constantly, but some rooms are too hot or too cold.

Furnace is running but no warm air comes from vents.

Increasing fuel bills for heat without a fuel price increase.

Your furnace is older than 15 years.
Upgrade Your Furnace & Start Saving!
If it's time to replace your old furnace with a new, more efficient model, EcoMize USA can handle the prompt and hassle-free installation. Our professional heating team, including our HVAC master mechanic, can identify the right size furnace for your home and budget. We can even identify some valuable rebates for upgrading your furnace to a high-efficiency model.
We work with all the top brands of heating systems, including:
Trane

Rheem

Bryant

Goodman

Luxaire
High-Efficiency Ductless Heat Pumps Save Money!
Some of our customers in the Baltimore County, Maryland area are opting to supplement or replace their traditional heating and cooling with ductless heat pumps. These units are often called "mini-splits" because of their indoor air handler and outdoor heat pump configuration.
Mini-split systems use variable controlled fans to operate efficiently and can both heat and cool. We work with all brands, but have found that Mitsubishi Electric mini-splits have outstanding reliability and great features.
Furnace Installation Made Easy with EcoMize USA
Once we've scheduled your furnace replacement we'll remove your old furnace, inspect your ductwork to ensure proper configuration, and install your new system, we'll coordinate with your local utility to switch the gas line to the new furnace and test everything to make sure it works as it should. You'll be on your way to saving energy, saving money and living comfortably!
Does your home need a new heating system? EcoMize can help! Contact us or call 410-446-7283 today.
Time to replace your old furnace?
Upgrade to a new, efficient heating system and save!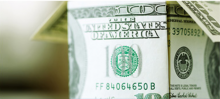 Rebates up to 75% of project costs are available with an EcoMize Home Performance with Energy Star Energy Audit (HPwES)