Maryland's Energy Efficiency Building Code requires home's to be insulated to R-49, which is equivalent to 13.65 inches of blown cellulose or 16.25 inches of blown fiberglass. Homes built before 2012 have less than the recommended insulation levels to maximize comfort and energy savings. The older your home, the less insulation in your attic.
What's Wrong with My Insulation?
Many factors affect the condition and effectiveness of your home's insulation. The most common issues we have observed include:
Inconsistent insulation levels

Compacted or deteriorated insulation

Excess moisture or mold

Rodent or insect damage
All of the above concerns should be addressed if you want to improve the comfort levels in your home and save money on your energy bills.
Types of Insulation
There are many types of insulation. Our experience at EcoMize has shown that when paired with air sealing, these two types of insulation are the most cost effective for improving comfort and energy savings:
Made from plant-based materials, primarily recycled newspapers, cellulose insulation is treated to be extremely fire retardant and insect resistant.
Fiberglass insulation is a great solution for many homes due to its lightweight nature.
Rebates for Insulation Upgrades
Your home may qualify for insulation rebates from the Maryland Home Performance with ENERGY STAR® Program. Your EcoMize insulation professional can assist with identifying all available rebates. EcoMize will handle the rebate application paperwork so you don't have to – we make it easy.
Ready to make your home more comfortable and energy efficient with insulation installation? Call 410-446-7283 or contact us today to get started!
Improve your home's comfort & efficiency.
Talk to an expert about insulation installation today.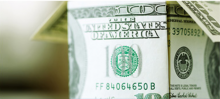 Rebates up to 75% of project costs are available with an EcoMize Home Performance with Energy Star Energy Audit (HPwES)