If you're looking to increase energy efficiency in your home or building, now is a good time to consider updating your wiring. At EcoMize, our electrical team, led by our in-house Master Electrician, can ensure your electrical systems are safe, functional, and up to code requirements.
Expert Residential Wiring Services
Your home's electrical system plays an essential role in keeping it comfortable, safe, and efficient. We offer professional wiring services to make sure your wiring is meeting your family's needs.
There are many conditions that require an inspection by a professional electrician:
Buying or selling a home

Finishing basements or attic spaces

Renovating a kitchen and bath

Building an addition

New construction

Upgrading electrical service, including service panel

Adding convenience outlets and ground fault circuits

Whole-house surge protection

Installing a new pool or hot tub

Dimmer switch installation and repair

Rewiring for appliances

Installing recessed indoor lighting

Installing outdoor lighting
Replacing Old Knob & Tube Wiring
Homes built before 1930 typically have knob and tube wiring. This type of wiring has exposed wires held in place by porcelain glass knobs. Our home weatherization teams often discover this outdated wiring in attics and behind walls. This outdated wiring is extremely unsafe and is the cause of many house fire.
If your home's wiring is outdated, your local electrician at EcoMize is here to provide comprehensive wiring service. We'll help you update your wiring and make your home a safer place for you and your family.
Professional Wiring Services for Commercial Buildings
For Baltimore County area property managers, the EcoMize USA licensed electricians have the experience and training to handle commercial wiring projects from the simple to the complex. Our master electrician can design and install wiring and associated fixtures for a broad range of business needs:
Commercial build-outs

Bucket truck services

Parking lot installation and repairs

Stand-by generators

Light pole repair

LED retrofitting

Installing and testing hardwired smoke detectors to meet Baltimore County Code
Need to update the wiring in your home or building? Schedule an appointment today by contacting us or calling 410-446-7283.
Outdated electrical wiring needs expert attention.
Contact us for a wiring service estimate!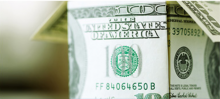 Rebates up to 75% of project costs are available with an EcoMize Home Performance with Energy Star Energy Audit (HPwES)