Qualify for up to $7,500. In Rebates!
A comprehensive energy audit conducted by the home performance experts at EcoMize can be the first step towards saving money, saving energy and living comfortably. It also allows you to qualify for valuable Home Performance with ENERGY STAR® rebates (HPwES).
What's Included in a Comprehensive Energy Audit?
The experienced Building Performance Institute (BPI) energy auditors from EcoMize will inspect and test your home from top to bottom, usually in 2-3 hours.
The EcoMize comprehensive energy audit includes:
Blower door testing uses a large powerful fan placed in an exterior door to measure air pressure and airflow to pinpoint tiny gaps and cracks.


Heating & Air Conditioning units are reviewed for age, condition and health concerns.


Combustion & safety tests are conducted to detect carbon monoxide and natural gas leaks.


An exterior & interior inspection including attics and basements help identify areas that could be improved.


Answers to specific questions you have about your home—like a bedroom that's always too hot or too cold—can be diagnosed and answered.


Energy Audit Report – the auditor will take the information gathered during the energy audit and enter it into a computer program that generates a written report showing you what improvements will provide the best return on investment.
If you agree, your EcoMize energy auditor will install these energy saving upgrades in your home for no charge:
14 LED light bulbs
Four faucet aerators
Two efficient flow showerheads (fixed or handheld)
Insulation on the hot & cold water heater pipes
Up to 2 Smart power strips
ShowerStart showerhead adapter
What's the Cost of a Comprehensive Energy Audit?
A comprehensive energy audit by the BPI Certified auditors at EcoMize costs $400, but you pay only $100— the remainder is covered by the HPwES Program.*

Our energy audit is the first step toward identifying energy saving solutions for your home which could include:
As part of the HPwES® Energy Audit, you may qualify for rebates up to $7,500 for energy efficient improvements.
EcoMize Comprehensive Energy Audit Benefits
After an energy audit, you'll understand how your home's systems work together. Your home's potential efficiency improvements through HPwES® may include:
Savings of as much as 20% on your energy bill
More comfortable rooms and fewer drafts
Work performed by specially trained experts
Third-party quality assurance to check that all work is done properly
Reduced carbon footprint
And, REBATES up to $7,500 or 75% of the cost of improvements. 
*HPwES is supported by EmPower Maryland Funds.
Call 410-446-7283 or contact us to schedule your comprehensive energy audit today!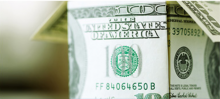 Rebates up to 75% of project costs are available with an EcoMize Home Performance with Energy Star Energy Audit (HPwES)