Homes in Baltimore County, MD are performing better than ever, especially when air sealing and insulation upgrades are made to save energy, save money and live more comfortably. These improvements to the home's exterior envelope make indoor air quality even more important, especially to family members who have allergies or a respiratory illness. Fortunately, the indoor air quality experts at EcoMize USA have solutions for improving indoor air quality in your home.
What Are The Sources of Indoor Air Pollutants?
Indoor air pollution can come from many sources, and fall into these broad categories:
Dust

Pollen

Smoke and other particulates

Chemical fumes, including formaldehyde found in many fabrics and household items

Mold

Bacteria & viruses

Combustion gases from cooking and heating systems
Improve Your Healthy Home Indoor Air Quality
Our indoor air quality team at EcoMize USA recommend the Air Scrubber Plus System, to remove more than 90% of pathogens inside your home, quietly, and effectively 24 hours each day. This space-certified technology freshens and purifies your home's air using a combination of UV light treatment, and a steady stream of scrubbing oxygen and hydrogen molecules to clean the air naturally. Asthma and allergy sufferers will notice the difference in their comfort immediately!
Extend the Life of Home HVAC Systems
By removing dust, dirt and other debris before it reaches your expensive heating and cooling system, the Air Scrubber Plus can extend the life of your heating and cooling system. These systems also run more efficiently when they don't have to fight particulates that can build up and make these appliances work harder than necessary.
Ready for a healthier home? Get started by contacting us or calling 410-446-7283 today.
Improve your indoor air quality with new technology!
Asthma and allergy sufferers will breathe easier.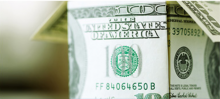 Rebates up to 75% of project costs are available with an EcoMize Home Performance with Energy Star Energy Audit (HPwES)