If your multi-family units are served by BGE or PEPCO, they qualify for the Quick Home Energy Check-up program. This program is funded by an EMPower Maryland program and is available at no additional charge to the multi-family complex or its residents.
Communities and property managers across Maryland have benefited from EcoMize's great service and recommendations for energy savings.
Potential Savings are Dramatic
To date, the EcoMize team has helped thousands of Maryland multi-family properties significantly reduce their consumption of electricity, natural gas and water.
Examples of actual savings achieved by multi-family units that have been provided QHECs:
$156,197.82 Saved
by a 783 unit multi-family complex.
Total measures installed 14,337

$67,485.86. Saved
by a 384 unit multi-family complex.
Total measures installed 6,959
What's even more impressive is the money you'll save from your multi-family operating expenses! At last tally, we've saved our multi-family communities millions of dollars just by completing this no-cost program*. As a participating contractor for PEPCO and BGE Smart Energy Savers programs, we pride ourselves on our 100 % satisfaction guarantee.
*EmPower Maryland programs are funded by a charge on your electric bill. EmPower programs can help you reduce your electricity consumption and save you money
What Does the QHEC Include?
For each community, our professional and courteous energy audit team visually inspects each unit, including the heating and cooling systems, plumbing, weatherization, appliances, and health and safety issues. The results are documented and included in a prepared report for the complex management with  recommendations for further efficiency savings.
Realize Immediate Savings from Efficiency Upgrades
Included in the unit-by-unit energy assessment and with resident permission, EcoMize USA will install these energy saving improvements:
Energy efficient LED bulbs 
Water saving energy efficient aerators
Energy efficient showerheads
Shower stops to save on hot water
Smart Strip electrical outlets
Pipe wrap if needed
Complete Report & Recommendations
The final component of our multi-family QHEC project is a report including installed measures and energy savings estimates.
Should your multi-family property require additional upgrades, you can count on the professional HVAC and weatherization team to complete the work!
Find out what your multi-family building needs for increased energy efficiency. Contact us or call 410-446-7283 today!
Multi-family Comprehensive Energy Audits
The EcoMize team can provide a complete Energy Audit of your multi-family property that includes checking for air leakage, insulation levels, health and safety issues, heating and air conditioning, plumbing and electrical systems. The audit can also include exterior and common area lighting upgrades.
The audit can be done in conjunction with the Quick Home Energy Check-ups or as a standalone project.
Limited Income Multi-Family Subsidized Renovations
EcoMize provides audits for energy efficiency programs that may qualify for subsidized renovation grants provided by The Department of Housing and Community Development (DHCD) and/or the Maryland Energy Administration.
Energy audits help property managers save money & energy.
Community residents start saving immediately!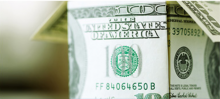 Rebates up to 75% of project costs are available with an EcoMize Home Performance with Energy Star Energy Audit (HPwES)