Lighting rebates provide powerful incentives for commercial customers to upgrade to LED lighting and advanced lighting controls. Through the Baltimore Gas & Electric (BGE) Smart Energy Savers Program, commercial customers can save for each fixture, LED bulb and control they replace when they meet ENERGY STAR® standards.
EcoMize USA & Business Lighting Rebates
Commercial property and facility managers are busy people! We understand that an LED retrofit may seem daunting.
That's why so many Baltimore County, MD property managers rely on the lighting and energy efficiency team at EcoMize USA to handle the entire upgrade from specifying lighting, installing new fixtures and assisting with the rebate paperwork. With our experienced master electrician and his professional lighting team, we'll get the work done seamlessly.
Lighting Rebates Available for Commercial Applicants
Lighting rebates through the BGE Smart Energy Saver Program cover many areas of a business:
Interior office, apartment and condominium lighting

Utility areas

Exterior lighting, including parking areas, walkways & stairs

Factory and industrial buildings including linear fluorescent lighting
Ready to qualify for rebates? Get started by contacting us or calling 410-446-7283 today!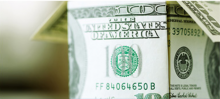 Rebates up to 75% of project costs are available with an EcoMize Home Performance with Energy Star Energy Audit (HPwES)