Did you know that LED light bulbs use 70% to 90% less electricity and last an average of 50 times longer than incandescent light bulbs? Switching to LED light bulbs and making other efficiency upgrades in your home is a great way to reduce energy consumption and save on your energy bills.
Local electric rebate programs will help pay for efficiency upgrades, with little up-front cost. EcoMize works closely with BGE, PEPCO, and Delmarva to ensure that your electrical upgrades receive qualifying rebates.
Smart Energy Savers Rebates & More!
BGE Smart Energy Savers Program
The BGE Smart Energy Savers program offers rebates up to 80% for an LED upgrade to commercial and multifamily buildings in their service area. EcoMize USA has participated in hundreds of commercial upgrades and helped property managers across the BGE service area reduce electricity costs.
Long-lasting LED fixtures lower energy consumption and eliminate costly bulb repair and replacement. It's a small investment that yields substantial, long-term savings!
Commercial & Industrial Rebate Program
PEPCO and Delmarva utilities participate in the Commercial & Industrial Rebate Program. This program offers up to 75% rebates for electric efficiency upgrades, including LED retrofits and installations in commercial and multifamily residential communities. Ask our experts for additional details about this valuable program!
Learn more about electric retrofit rebates for greater energy savings and improved efficiency. Contact us or call 410-446-7283 to get started!
Receive rebates for your energy saving upgrades.
We'll help you identify which rebates you may qualify for.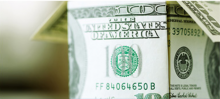 Rebates up to 75% of project costs are available with an EcoMize Home Performance with Energy Star Energy Audit (HPwES)