Upgrading your heating and cooling systems will increase your Hereford, MD area home's energy efficiency, save money, and improve your family's comfort. And, as a BGE or PEPCO customer utilizing the Home Performance with ENERGY STAR program, you may qualify for up to $7500 in rebates when EcoMize USA installs your new HVAC equipment!
How Do the Rebates Work?
You'll need to start with a comprehensive energy audit to calculate the energy savings you can gain with a new heating or air conditioning system. Once the trained EcoMize USA energy auditor gathers the data specific to your home, he or she will analyze where you'll gain the biggest impact in savings and the amount of rebates you may qualify for. It's a great program that helps families save energy, save money and live more comfortably!
Take advantage of rebates by scheduling a comprehensive energy audit today. Contact us or call 410-446-7283 today!
Rebates can help with an HVAC system upgrade.
Improve your home's comfort today!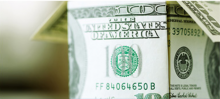 Rebates up to 75% of project costs are available with an EcoMize Home Performance with Energy Star Energy Audit (HPwES)