EcoMize has helped businesses and property managers throughout Baltimore to ensure electrical savings of 70% to 90% in coordination with the BGE Smart Energy Savers Lighting Program. Our professional and courteous LED Retrofit Team can conduct a detailed Lighting Audit that will assess and identify each buildings lighting needs. The Audit report will provide energy saving recommendations that will deliver the required light levels while maximizing savings and rebates.
Energy Savings with Commercial LED Upgrades
Commercial operations spend an average of 25% of their energy on lighting. Reducing that bottom line with a commercial LED retrofit can lead to significant savings! LED lighting is energy efficient because nearly all the electricity is used to generate light, with very little heat produced as a by product.
Commercial LED lighting offers these advantages:
Energy Efficiency: LEDs use 70%-90% less electricity than incandescent bulbs
Long Life: LEDs can last for more than 20 years without needing a replacement
Variety: LEDs come in a selection of bulb shapes, styles, brightness, and spectrums (warm to cool)
Advanced Lighting Controls Increase Energy Savings
Advanced Lighting Control (ALC) systems can dim or turn off lighting based on a programmable schedule, reducing the amount of energy consumed when lighting isn't required. Advanced lighting controls installed by EcoMize Master electrician and his team use wired or wireless networks to combine multiple control functions such as occupancy sensing, high-end tuning, and daylight harvesting. ALC systems offer 50% to 80% energy savings for lighting a commercial or industrial space.
Contact us or call 410-446-7283 today for help with the lighting in your commercial building.
Ready for savings & improved lighting?
Contact our commercial lighting team today.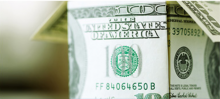 Rebates up to 75% of project costs are available with an EcoMize Home Performance with Energy Star Energy Audit (HPwES)