It's easy to get started saving money and energy with a Comprehensive Energy Audit . The specialists at EcoMize have the experience and training to perform an energy audit to get you on the path to saving energy and money!
What Energy Audit Rebates Are Available?
Comprehensive Energy Audit
A comprehensive energy audit is the first step toward participating in the Home Performance with ENERGY STAR® efficiency improvement program. The total cost for the comprehensive energy audit is $400, but the homeowner contribution is just $100, Your utility rebates the remaining audit charge directly to EcoMize, a Maryland HPwES Participating Contractor. Once the comprehensive energy audit details are available, your home may qualify for additional rebates up to $7,500 or 75% of the project cost depending on the scope of work.
The energy audit details the possible scope of work that could qualify for up to 75% of the cost of improvements. This can include upgrades to heating and air conditioning systems, air sealing and upgraded insulation to improve the efficient use of energy throughout your home.
Let the Team at EcoMize USA Take Care of the Details!
We've worked with hundreds of Maryland homeowners who want to save energy, save money and live more comfortably.
All of our work is provided by the EcoMize Team, including our in-house auditors, weatherization crews, HVAC experienced technicians and our electrical staff.
You deal with just one company and we handle all the details, paperwork and rebates.
Our goal is always 100% customer satisfaction.
You can qualify for huge Rebates!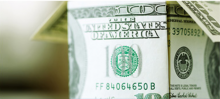 Rebates up to 75% of project costs are available with an EcoMize Home Performance with Energy Star Energy Audit (HPwES)