Whether your business has a central HVAC or your multi-family building uses individual unit heating and cooling, the professionals at EcoMize have your HVAC services covered!
Property managers and commercial business owners throughout the Baltimore area count on our expert heating and cooling team.
Commercial HVAC Services
Heating and cooling can contribute up to 40% of your commercial property's energy bill. Even with regular routine maintenance, these hard-working appliances have a 15-20 year lifespan. When it's time to upgrade your heating and cooling, it's important to identify an HVAC contractor who can handle the scope of your job and provide a professional approach.
Systematic & Professional HVAC Replacement
Over the years, our commercial HVAC team has perfected the art of seamless replacement that minimizes customer/tenant disruption. Our HVAC installation team will work closely with facility managers, tenants, and other stakeholders to ensure an orderly removal of old equipment and installation of affordable, efficient replacements. We'll provide accurate reporting and updates to keep you informed, as well as provide documentation for tax incentives and rebates.
HVAC Upgrade Recommendations
When it's time to stop endless HVAC repairs and costly service calls, we'll be able to identify the best of the new HVAC systems to help your business save energy, save money and help keep your building's occupants more comfortable year-round.
Does your commercial property need HVAC help? Call 410-446-7283 or contact us today!
Count on our commercial HVAC experts.
We can keep you comfortable & reduce operating costs!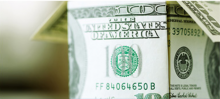 Rebates up to 75% of project costs are available with an EcoMize Home Performance with Energy Star Energy Audit (HPwES)