Improving the energy efficiency of your home may include air sealing, insulation, heating and air conditioning upgrades. These measures may qualify for home performance rebates through the Maryland Home Performance with ENERGY STAR® Program (HPwES).
Get Started with an Energy Audit
The HPwES® rebate requires specific testing that will determine the amount of energy savings you may expect from your efficiency upgrades. An EcoMize comprehensive energy audit will determine your maximum rebate, up to $7,500 or 75% of the cost. These improvements may include:
You can rely on the home performance experts at EcoMize to assess your home, report the findings and recommend the most effective and cost efficient solutions for improving your home's comfort and performance. We will walk you through your upgrades and rebate options!
Which home performance rebates can you take advantage of for your home? Contact us or call 410-446-7283 to get started today.
Get started toward earning home performance rebates!
Your comprehensive energy audit is the first step.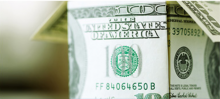 Rebates up to 75% of project costs are available with an EcoMize Home Performance with Energy Star Energy Audit (HPwES)