Commercial buildings are subject to comprehensive testing to meet Baltimore County building codes with any new construction or major expansion to existing structures. The commercial testing experts at EcoMize USA have the training and experience to ensure your building meets all requirements for safety and efficiency.
What are Commercial Testing Requirements?
Depending on the scope of work being done on the building, the Baltimore County, MD code enforcement agency requires a number of tests be completed, including:
Electrical systems

Fire alarms & smoke detectors

Heating and cooling system safety and compliance

Duct tightness testing


Building Envelope tightness test


Businesses Count on Commercial Testing Expertise
Our commercial team includes our Master Electrician and HVAC Master Mechanic, along with a team of technicians trained and certified in ASHRAE requirements, and county code requirements. Our inspections will test each condition of your building or facility, identify problems and make recommendations for remedies to meet code requirements. At EcoMize it's our mission to ensure your building meets all commercial testing requirements and is ready for final inspection.
Schedule an appointment for your building inspection today by contacting us or calling 410-446-7283.
Do you need an inspection for your commercial property?
Schedule an appointment with our team today.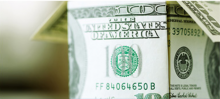 Rebates up to 75% of project costs are available with an EcoMize Home Performance with Energy Star Energy Audit (HPwES)