In Baltimore County MD, we all rely on air conditioning to keep our homes cool and comfortable when it's hot and humid outside. If your air conditioning isn't working right, it may be time to upgrade with an AC replacement. The AC experts at EcoMize USA are ready to help you save energy, save money and live more comfortably.
Does My AC Need to Be Replaced?
The average home air conditioning system has a limited lifespan, usually 10-15 years. Your home AC may be showing other signs that replacement time has come:
Increasing electricity bills

Less powerful cooling

AC runs all the time, but isn't cooling properly

Strange odors coming from the vents
Some of these symptoms may require service, but AC repair is often only a temporary fix.
Upgrading Your AC Can Save Energy & Money
When you switch to a new energy efficient AC replacement, you'll start saving energy and money immediately. The AC specialists at EcoMize USA install all the top air conditioning and cooling brands, including:
Trane

Rheem

Bryant

Goodman

Luxaire
We'll inspect your existing system, including ductwork, to ensure your new cooling system is right-sized for your home's specific characteristics. And, by improving your cooling efficiency, you may qualify for rebates for your home.
Ductless Heat Pumps Offer Flexibility
Many homeowners in the greater Butler, MD area are improving their home's comfort by opting for new super-efficient ductless heat pumps. Ductless systems from Mitsubishi Electric are often called "mini-splits" because their heat pump unit is installed outside and connected to a sleek indoor air handler with small diameter tubing. The mini-splits provide both heating and cooling, and offer a wide array of settings to customize on the handy remote controller. These units can condition single rooms or larger areas.
Stay cool and comfortable at home during the heat. Contact us or call 410-446-7283 to schedule an air conditioning appointment today!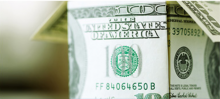 Rebates up to 75% of project costs are available with an EcoMize Home Performance with Energy Star Energy Audit (HPwES)