Air sealing is a cost-effective way to improve your home's energy efficiency and improve your home's insulation performance. Many homeowners don't realize the many cracks and gaps that develop in a home's building envelope. Small cracks and gaps leak air and can add up quickly. On average, these air leaks are the same as leaving a window wide open all year long!
Where in My Home is Air Sealing Done?
Most air sealing is completed in the attic space, the basement, and around windows and doors. The specialists at EcoMize can visually inspect your home during a Quick Home Energy Check-Up to identify where air leakage should be fixed.
If you're experiencing drafty areas, or rooms that are too hot or too cold, it may make sense to have our comprehensive energy audit to determine the underlying cause of these symptoms. Blower door testing can pinpoint areas where air sealing is needed.
How is Air Sealing Applied?
At EcoMize our air sealing teams use high quality spray foam that instantly fills in small holes, cracks and gaps and then hardens to keep air from leaking in or out. Once the leaks are sealed, the area is ready for the next step in weatherization, new or upgraded insulation.
Rebates Available for Air Sealing
If your home efficiency upgrades—including air sealing, insulation and duct sealing—are estimated to save 10-20% off your electric or natural gas bill you may qualify for a rebate of up to $7,500 from Maryland Home Performance with ENERGY STAR®. The energy efficiency experts at EcoMize can get you started with the first step, a comprehensive energy audit.
Does your home need air sealing? Contact us or call 410-446-7283 to schedule an appointment today.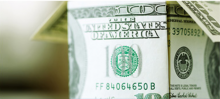 Rebates up to 75% of project costs are available with an EcoMize Home Performance with Energy Star Energy Audit (HPwES)