Founded in 2008, EcoMize USA has become a trusted partner for homeowners and businesses hoping to save energy, save money and live comfortably. Our company's honesty and integrity are woven into every element of our services, Our team works closely with local utilities, government programs and local charities to promote energy savings for everyone.
Top Training for Energy Savings
The EcoMize USA team is trained and certified to perform energy audits, HVAC upgrades, weatherization, electrical retrofits and commercial services. With decades of comprehensive experience across disciplines—plus cross-training—we offer an unmatched level of professionalism and dedication to our customers.
Our energy audit team is Building Performance Institute (BPI) trained and certified, and our master electrician and HVAC master mechanic provide expert leadership and solid advice.
Efficiency Program Collaboration
Working closely with local utilities, including BGE and PEPCO, we've performed more than 4,300 career energy audits for Home Performance with ENERGY STAR, Maryland Energy Authority (MEA), and the state Weatherization Program (WAP) to improve customer comfort and save millions in energy expenses. Our weatherization program team has upped the number of trained technicians and service vehicles to respond to increased demand.
Giving Back with EcoMize Cares
Our commitment to our customers is reflected in our active community involvement through EcoMize Cares. This team effort promotes energy saving, as well as no-cost Quick Home Energy Check-Ups and supporting programs that benefit underserved communities in our area.
What can EcoMize do for you? Contact us or call 410-446-7283 today!
Count on our comprehensive services to save energy.
Live more comfortably & save money!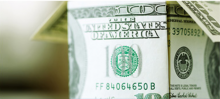 Rebates up to 75% of project costs are available with an EcoMize Home Performance with Energy Star Energy Audit (HPwES)