Electrical issues can be dangerous and warrant in-depth inspection by a qualified Master Electrician. The electric troubleshooting team at EcoMize can inspect, diagnose, and resolve problems with your home or business electric service and wiring.
With our comprehensive approach, you can rest assured that your electrical system will function properly and meet code requirements.
Does My Home Need an Electrician?
Some electrical problems are obvious and others may be hidden to the average homeowner; but all are equally important for safe operation of your home's electrical fixtures and appliances. If left uncorrected, electrical problems can damage expensive equipment, create health hazards for your family, or even spark a home fire.
Here are some signs that your home in the Baltimore area needs an assessment by a licensed electrician from EcoMize:
Flickering lights
Outlets or light switches that don't work
Appliances that do not power up
Circuit breakers that trip frequently
Sparking or shocking outlets or fixtures
Service Panel Reviews for Older Homes
If your home is older, your service panel may not be keeping up with the increased demand of modern appliances and lighting. In addition, wiring repairs completed by non-licensed workmen could be overloading your circuits.
In these situations, it's important to have an experienced electrician conduct a service panel review. Updates to the service panel may be needed to protect your home and fixtures. A service panel review is also a good idea if your home has an addition, outbuildings, pool, or hot tub.
Electrical Service Inspection for Homebuyers
Many homebuyers use inspectors to ensure that the systems and structures in the home they are considering purchasing are in working condition.
If your pre-purchase home inspection identifies problems with the electrical system, our Master Electrician can inspect your wiring, control panel, lighting, and outlets and offer solutions to expedite the repair process.
Electrical Troubleshooting for Commercial Buildings
Commercial buildings have unique requirements and often need specialized inspections in order to meet code. Baltimore County, for example, requires businesses to have hardwired smoke detection systems.
Our professional electrical team can identify the problems, offer expert advice, and recommend lasting solutions to keep your business safe and operating properly.
Sparking outlets or tripping circuit breakers need expert troubleshooting from an experienced electrician. Contact us or call 410-446-7283 to schedule an appointment!
Electrical problems at your home or business?
Our expert electricians can resolve them.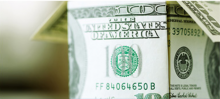 Rebates up to 75% of project costs are available with an EcoMize Home Performance with Energy Star Energy Audit (HPwES)