Insulation is an undervalued efficiency component in commercial properties. Many multi-family communities and commercial buildings were constructed and insulated before energy efficiency was a priority. Now facility and property managers understand how important upgrading commercial insulation is to saving money and energy. EcoMize USA is a trusted commercial insulation company for property managers throughout the greater Baltimore County, MD area.
Upgrade Aging Insulation & Save Money
When your multi-family or commercial building needs an insulation assessment, facility managers count on EcoMize USA's insulation expertise. Our Building Performance Institute (BPI) certified energy auditors can assess your property's insulation and make recommendations for amendments or upgrades.
Signs Your Building Insulation Needs an Upgrade
Buildings with ineffective insulation have symptoms that may include:
Drafty rooms or areas

Rooms that are too cold in winter and too hot in summer

Escalating energy bills

Heating and cooling systems that run constantly
Trusted Insulation Contractors
The weatherization experts at EcoMize USA will ensure that your insulation upgrade is installed properly. Where possible, we'll use spray foam sealant to seal up air leaks that could be wasting energy. Then we'll install the appropriate R-value of insulation to ensure you're reaching the best energy efficiency possible. We use both fiberglass and cellulose insulation, the type selected will depend on the area of application. You'll notice the comfort difference on the first day, as your energy savings start accumulating.
Reduce operating costs while keeping your building more comfortable. Contact us or call 410-446-7283 to schedule a consultation with our team today!
Save energy while boosting comfort.
Schedule an insulation consultation today.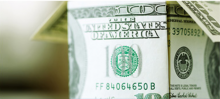 Rebates up to 75% of project costs are available with an EcoMize Home Performance with Energy Star Energy Audit (HPwES)