If you're wondering how you can save energy, save money and live more comfortably in your Maryland home, a Quick Home Energy Check-Up (QHEC) is a great way to start. Your professional energy expert from EcoMize can get you started on saving money right away!
Immediate Energy Savings!
If you agree, your EcoMize Energy Auditor will install these energy saving upgrades in your home for no charge:
14 LED light bulbs
Four faucet aerators
Two efficient flow showerheads (fixed or handheld)
Insulation on the hot & cold water heater pipes
Up to 2 Smart power strips
ShowerStart showerhead adapter
What Happens During a QHEC?
Maryland residents can take advantage of this valuable, no-cost service because the charge is included in their utility bill. This informative assessment will identify ways to improve your home's energy efficiency, save money and enjoy a more comfortable home.
When an EcoMize efficiency expert arrives, he or she will perform a walkthrough of your home to assess the condition of these important components:
Insulation levels
Air leakage
Windows and doors
Lighting and appliances
Water heating equipment
Health and safety issues such as CO detectors and smoke alarms
Reviewing Your Home's Results
Once the review is complete, your EcoMize energy pro will prepare a detailed report and review the results with you. You'll learn our recommended improvements, important discoveries about the way your home is performing, and ways to save energy and money while increasing your home's comfort.
Start energy savings with a Quick Home Energy Check-up!
See immediate energy savings!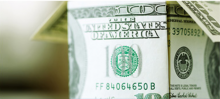 Rebates up to 75% of project costs are available with an EcoMize Home Performance with Energy Star Energy Audit (HPwES)