If it seems like there are more storms and more outages, you're not imagining it. While a small outage may not be worrisome, longer term electricity outages during and after severe weather can escalate into serious problems for your family. Some of the problems that can occur during power outages include:
Inability to access water from a private well

Spoiled food

Lack of heating or air conditioning

No power for essential medical equipment

Frozen pipes

Basement flooding and water damage
On-Demand Power Generators for Peace of Mind
For continuous and reliable power even in challenging weather, the power pros at EcoMize USA recommend installing an on-demand electric generator. We'll assess your current power usage and recommend the right-size generator for your needs — from powering your household basics up to complete home power.
We install home generators by Generac, which can be powered by natural gas or propane for uninterrupted power. These quiet-running generators are connected directly to your home's main power panel through an inverter that changes the direct current generated to household AC service.
Power that Switches On Automatically
For homeowners who may travel frequently, nothing is more reassuring than knowing your home is powered up. Installing a home generator means that electric sump pumps and home security systems will remain active even when you're not there.
With our home generators, you don't have to worry about refueling a portable generator with gasoline, or starting and maintaining it. These generators feature smart connectivity, automatically starting up when the power goes out and shutting down with the electrical grid returns to normal.
Reliable Power for Commercial Buildings
On-demand gas or propane generators can make a huge difference to your business's bottom line. Make sure you are that company that can operate continuously despite emergency power loss events by installing a backup generator.
Generac on-demand electrical generators offer continuous service that your customers can count on. They are especially important for businesses such as restaurants or grocery stores where food spoilage can cut deeply into profitability.
Keep the power running in your home or business — even during a power outage. Contact us or call 410-446-7283 to schedule generator installation!
Get reliable power even during an outage.
Install an-demand electric generator.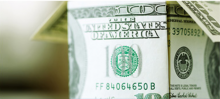 Rebates up to 75% of project costs are available with an EcoMize Home Performance with Energy Star Energy Audit (HPwES)