The diverse and professional team of energy efficiency experts at EcoMize can help your family and your business save energy, money and enjoy more comfortable lives. Each of our team members is highly trained for their specific jobs, and is dedicated to offering courteous, prompt, and quality service to all of our customers. It's a commitment we affirm each and every day.
Energy Audit Team
Our professional energy audit team performs valuable money-saving energy audits, including the Quick Home Energy Check-Ups (QHEC) and comprehensive energy audits.
Each member of the EcoMize USA energy audit team has been certified by the Building Performance Institute (BPI), the nation's top professional building performance training and standard-setting organization. We're proud of the dedication our energy audit team has to improving your home's energy efficiency with money-saving improvements that also help you live more comfortably.
HVAC Installation Team
Whether it's diagnosing an issue with your current HVAC system or specifying an energy efficient HVAC upgrade, the EcoMize HVAC team is proud of our combined experience serving residential and commercial customers in the Towson and Hampton, MD area. We work with all the top manufacturers, including Trane, Rheem, Bryant, Goodman, Luxaire and Mitsubishi. The heating and air conditioning team works diligently to keep up-to-date on new technology to ensure your upgrade delivers.
Weatherization Team
Once an EcoMize energy auditor identifies where your home or commercial property needs updated air sealing and insulation, our seasoned weatherization team springs into action. Ensuring your home is well sealed and has the optimal level of insulation is an important step to saving money, saving energy and living comfortably.
Electric Services Team
EcoMize USA's master electrician leads our team with years of electrical experience. Our electric services team ensures the safe and code-compliant installation and upgrade of electric services,  including commercial testing, emergency power generation and LED upgrades to save electricity.
All the teams at EcoMize are here to help you. Get started by contacting us or calling 410-446-7283 today!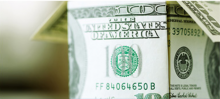 Rebates up to 75% of project costs are available with an EcoMize Home Performance with Energy Star Energy Audit (HPwES)