Don't miss out on these valuable rebates for your home that will save money for home energy improvements and make your home cozy and comfortable again. When you work with our EcoMize USA energy efficiency professionals, we'll get you started on the road to stress-free energy savings!
How Do I Start?
The first step is to have one of our BPI-trained energy auditors assess your home's energy performance. We'll look at your home's systems and how they can work better to keep your utility bills down and your family comfortable. We offer two types of assessments:
Once we have performed the QHEC or comprehensive energy audit on your home in the greater Butler, MD area, we'll provide you with a complete report that details all our findings, recommendations for improvements, and how much energy you'll save for each upgrade.
What Upgrades Qualify for Rebates?
Most rebate programs cover these upgrades and can add up to significant savings!
Appliances — Select ENERGY STAR® appliances and qualify for rebates from $30 to $300.

Heating & Cooling — Upgrading to efficient heat pumps, AC, ductless heat pumps and geothermal heat pumps can be worth rebates of $100 to $1,500

Lighting discounts — Save on switching to efficient LED lighting.

Home Performance with ENERGY STAR® — Upgrade your home's envelope including air sealing, duct sealing, insulation, heating & cooling can qualify for rebates of up to $7,500 based on overall efficiency percentage improvements.
What are the Right Upgrades for My Home?
No matter what size home you own, there are many options to improve your energy efficiency. After we've performed a QHEC or comprehensive energy audit, we'll prepare a report based on the data we've collected. Then your EcoMize energy auditor will identify the upgrades that deliver the biggest bang for your buck—including rebates! Once we agree on the next steps, the EcoMize USA team will provide guidance on getting the qualifying rebates and completing the improvements. You'll be on your way to a cozier home in no time!
Start saving on your home upgrades. Contact us or call 410-446-7283 to schedule an appointment today.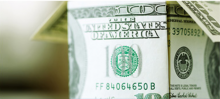 Rebates up to 75% of project costs are available with an EcoMize Home Performance with Energy Star Energy Audit (HPwES)