We love to help our neighbors save money, save energy and live comfortably! With our EcoMize Cares commitment we offer our experience and support at community events throughout the area. The focus of our EcoMize Cares program is to spread the word about the benefits and savings of a Quick Home Energy Check-Up (QHEC).
Reaching Out to Communities
Our employees are a great bunch of folks who are passionate about helping others save energy, save money and live comfortably. That's why we participate in a broad range of community activities, including:
Springboard to Opportunities is an afterschool program based at the Timber Crest and Falcon Crest Apartment communities in Baltimore County. This program offers support for school-age children. We also provide residents with QHECs!

Tour de Cure for Diabetes is where EcoMize Cares team members helped fix bicycle tires at a rest stop and signed participants up for QHECs.
Spreading the Word about QHECs
Everyone on the EcoMize team is a believer in the benefits of the Quick Home Energy Check-Up for our neighbors. This free energy audit program puts folks on the right path to saving energy and enjoying a more comfortable home. The QHEC is available for any Baltimore Gas & Electric (BGE) customer as part of their Smart Energy Savers Program.
For each QHEC customer, we'll assess the condition of these important parts of your home's systems:
Insulation levels

Air leakage

Windows and doors

Lighting and appliances

Water heating equipment
EcoMize Cares & Immediate Energy Savings!
At each QHEC, an EcoMize USA energy professional installs these energy saving upgrades in your home for no charge:
Four faucet aerators

Two efficient flow showerheads (fixed or handheld)

Insulation on the hot & cold water heater pipes

Smart power strips

ShowerStart showerhead adapter
We love giving back to our communities, so if you represent a community that might benefit from saving energy and money, let us know how we can help!
EcoMize cares and wants to help! Tell us more about how we can help your community by contacting us or calling 410-446-7283 today.
EcoMize Cares helps neighbors with QHEC energy savings!
How can we help you?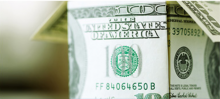 Rebates up to 75% of project costs are available with an EcoMize Home Performance with Energy Star Energy Audit (HPwES)